Setting a goal is easy. Setting an actionable plan and working it through to fruition oftentimes is not!
In our work together, I'll help you to:
Clarify your goal
Create an action plan and timeline for accomplishing your goal
Set up benchmarks to validate that you're on track
Provide exercises and tools to help you develop healthy habits that support your mindset, exercise, and nutrition
Your needs on your schedule
No matter your location in the world, you can still receive expert guidance on how to adopt Positive Habits and let go of Negative Habits that are holding you back.
Our video calls allow me to be wherever you are!
help with cleaning out the pantry
checking out your physical form in a new exercise
looking through your plan together
creating a food journal
finding new recipes
working on growth mindset activities
balancing out your three domains of mindset, exercise and nutrition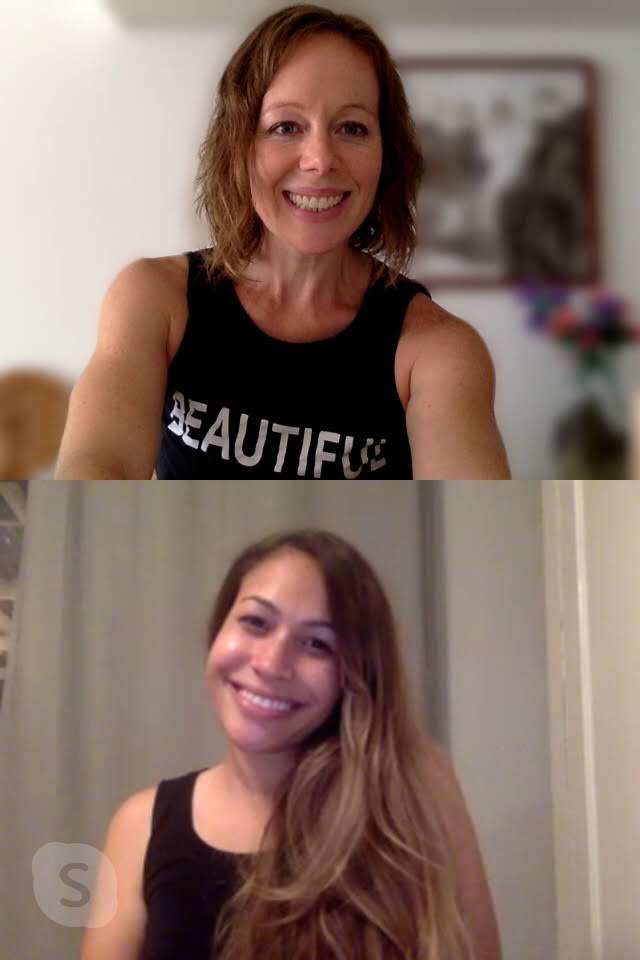 Frequently Asked Questions
Can I get a refund if I'm unhappy with my purchase?
Yes! I offer a 100% money-back guarantee! If, after 21 days you are unsatisfied with our coaching sessions, I will refund 100% of your money. We are working toward agility, not rigidity :)
How do I schedule my appointment?
Upon purchasing coaching, you'll receive further instructions on how to book a time for your appointment.
Can I purchase coaching more than once?
Absolutely! If you find yourself in need of coaching more than once, simply purchase the coaching again or ask me about ongoing coaching options.
Do you offer group coaching sessions?
Sure! Although I don't have this set up yet, I'd love to hear what you're thinking. Shoot me an email at [email protected] and we'll see if we can work something out.