Whether your currently dealing with old injuries, new ones that have recently popped up or just getting back into your fitness routine, you're in the right place!
Total Body Resilience is a foundational program that guides you with:
Tools and techniques to reduce inflammation
Drills to help mobilize stiff joints
Exercises to build strength in the ligaments, tendons and connective tissues around your joints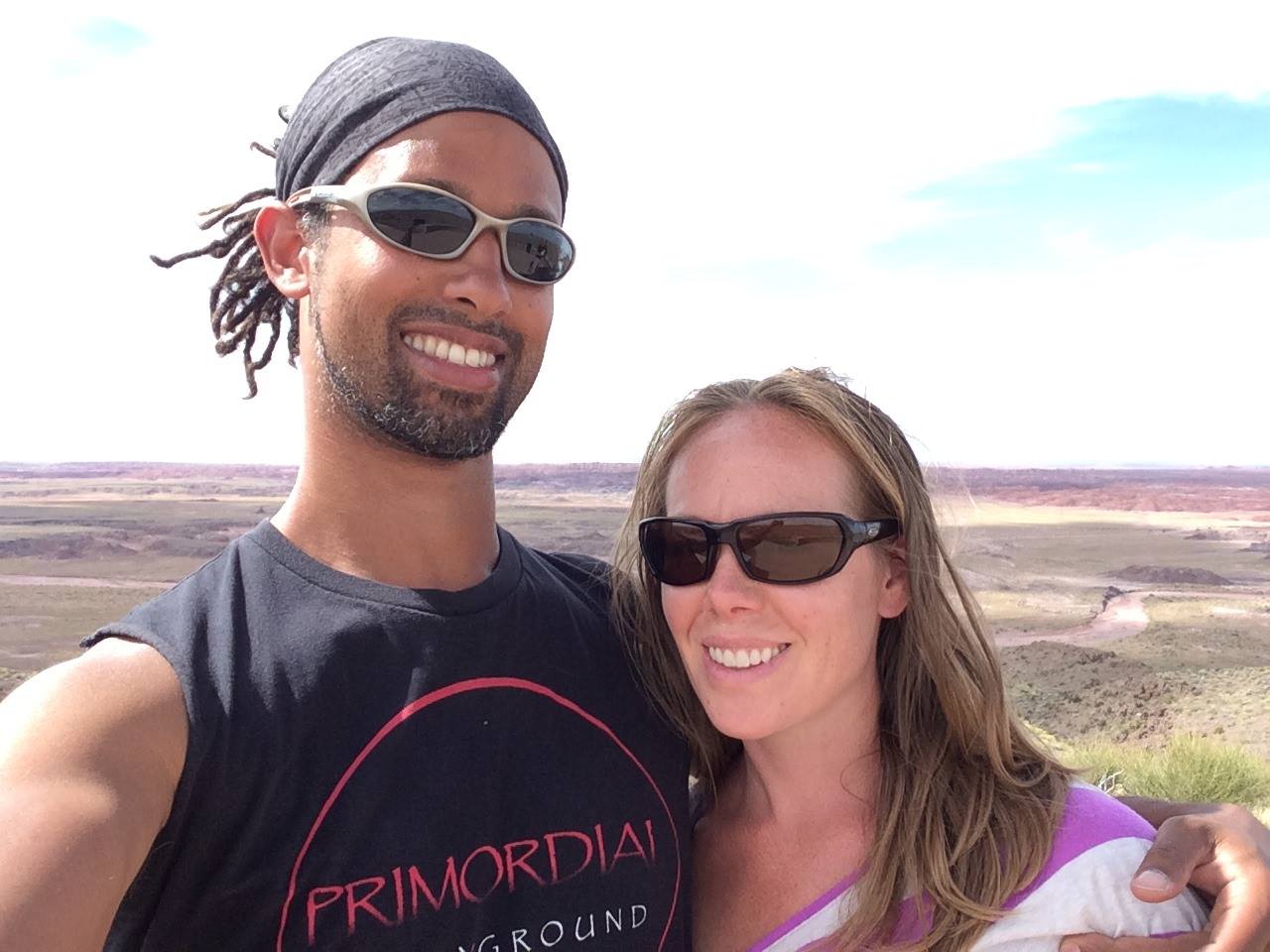 We are both fascinated by human potential, and we love exploring different avenues for reaching that potential and trying it out ourselves.
Ramm is a Certified Movement Parkour Instructor, a CrossFit Nutrition, Movement & Mobility Specialist, a former U.S.G.A. Certified Gymnastics Coach, and a Black belt in Bujinkan Ninpo Taijutsu. He's studied and taught Kung Fu, Tai Chi, Ninjutsu, and Capoeira along with teaching and practicing breakdance, rock-climbing and gymnastics. He has also studied the concepts of Pilates, GYROTONIC® and yoga for many years.
Dayna is a Nutritional Therapy Consultant, having trained through the Nutritional Therapy Association. She's taught group fitness classes in Zumba, dance and strength circuits. She's trained gymnastics, ballet, jazz, and modern dance for over 10 years, and also taught and performed as an aerial dancer
Why a Monthly Subscription?
We want this program to be accessible to everyone. Financial strain shouldn't be a limitation to getting a healthy body. Although this course could ultimately be priced at over $500 in the future, we want you to be able to access it now and get your joints feeling good!
BONUS! Try it out for FREE! That's right - you get a free 7-day trial of the content so you can see if it's a match for you. PLUS - with a 30-day money-back guarantee, you can't miss!
Frequently Asked Questions
Can I get a refund if I'm unhappy with my purchase?
If you are unsatisfied with your bundle, reach out to us to see if your purchase is eligible for a refund.
Is the program available now?
Yes! Join in now!
Will I need access to a gym?
No way! Nearly all of these exercises/activities/techniques can be done in the comfort of your own home or office!
How many modules are there?
All together, you have access to these 9 focus areas (see below) PLUS an introduction on how to use this bundle.
Wondering if this program is right for you?
Book a FREE DISCOVER CALL with us today!